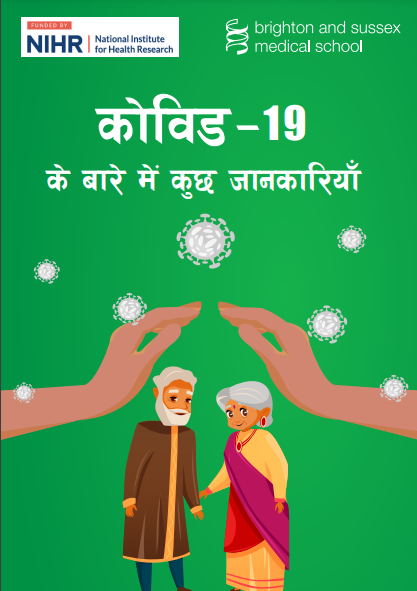 Targeted health information, in the right language, and applicable to the cultural practices of those to whom it is aimed, needs to form a key thread of future public health information, according to research funded by the Applied Research Collaboration Kent Surrey Sussex (ARC KSS), and published in theÂÂ British Medical Journal in June 2022. The research was led by Dr Priya Paudyal from Brighton and Sussex Medical School, with implementation supported by Kent Surrey Sussex Academic Health Science Network and it is hoped will influence information provision for future public health campaigns.
Research was undertaken, connecting with the Nepalese and Indian communities, and healthcare professionals (HCPs) working with those communities. This looked at the health information needs of those populations, interviewing older adults and their family members, and HCPs, and if these were being met.
Issues that emerged from the conversations included the lack of information in the person's primary language, reliance on own-language information sources from their country of origin which might not be applicable in the UK setting, and preference for traditional ayurverdic medicines. The research also highlighted how government guidance did not represent cultural difference, for example, around multi-generational homes or shared accommodation.
This research culminated in the co-production of COVID-19 information leaflets in Nepali and Hindi, with representatives from those communities. This whole piece of work was part of a workstream aimed at finding quick-implementation solutions to support the COVID-19 response.