Aim
Primary and Community Health Services: Providing sustainable and integrated care with a focus on hard to reach and marginalised groups
The NIHR ARC KSS region has high numbers of individuals with multiple and complex health conditions, increasing levels of social inequality, and shortages in health and social care workforce, with recruitment and retention of skilled staff being a concerning problem. As a result of Covid-19, the difficulties highlighted have only exacerbated leading to greater social challenges, with more people moving towards vulnerability and dependence such as hunger, poverty, unemployment and homelessness in specific areas.
This means that now, more than ever, there is a need for co-produced multi-professional innovations and remote approaches to place-based health care provision for local populations. The Primary and Community Health Services team encourages the users and deliverers of health care services to work together from the ground up to create and implement new services, that fit local need, encourage holistic person-centred care and which involve the use of community to foster enablement, build resilience and a improve wellbeing. The Primary and Community Health Services landscape in the UK is extremely challenged, however, with very high numbers of practice closures particularly in the KSS region, making it much harder to evaluate innovations.
Finally, there is a need for more contextualised understanding of the best ways to support patients and their carers/families in our local area. Evidence is therefore needed on what constitutes appropriate care packages and how these should be delivered for our population. Research is required to understand these needs and the inter-relationships between different services both in the community, hospital and social care.
Moving forward we will focus on these research sub-themes:
Sustainable care for Marginalised Groups: reducing health inequality, with a particular focus on hard to reach populations ie. people living with multi-morbidities, caregivers, homeless, asylum seekers and socially disadvantaged communities.


Service redesign and the provision of integrated care to support people to live well with chronic conditions - notably mental ill health, medically unexplained pain and new disorders such as Long Covid-19.


Promoting and evaluating new models of 'Left Shifting Care', which utilise other professionals embedded in the primary and community health care system ie social prescribers, link workers, peer support to deliver interventions, encourage behavioural change and self-management.


As a direct result of the rapid digitisation of health care services due to Covid-19, we will support the creation of a digital ecosystem in Primary and Community Health Services, which enables better integrated and sustainable care for patients, while also noting the importance of not increasing the digital divide, ensuring parity of service provision and the maintaining of patient choice.

Theme update

Over the last 12 months, we have been involved in the development of more than a dozen substantial bids for new projects in Kent, Surrey and Sussex, including an application to develop a national Primary Care School. Our NIHR ARC funded Towards Changing Practice and Individual Development Award rounds have generated over 30 submissions from stakeholders and, in particular, from clinicians actively working in Primary and Community Health Services.
There has been much work with stakeholder engagement at system and place level, around understanding and mapping strategic priorities, service transformation and redesign work, with particular focus on reset and recovery workstreams looking at a population health approaches, building on communities and a strength-based system to support patients and residences and those providing health and social care services.
Covid-19 research projects
Scalable solutions for reprocessing Personal Protective Equipment (PPE)

This project explores strategies to reduce the environmental impact of PPE and overcome supply chain and procurement issues. A research team at Brighton and Sussex University Hospitals NHS Trust (BSUH) and University of Sussex, is working to determine whether face masks worn by healthcare workers can be reused once they are sterilised. The study has shown promising results so far, with autoclave treatment not significantly affecting the fit or the filter function of the masks.
Work is now taking place on user acceptability of reusing PPE. There are clearly wider benefits and implications for this work including the provision of cheaper sterilisation apparatus for community settings.
Evaluation of the acceptability and sustainability of digital modes of care delivery, particularly from a user prospective.

There is potential for the rapid deployment of digital technology to further widen the inequality gap and exclude those in the greatest need for receiving or accessing services. Research is therefore aimed at evaluating if there is a potential for digital inequalities, particularly in disadvantaged groups and finding solutions to mitigate exclusion and improve ease of access for all.
Some other areas of Research interest:
Provision of Primary Care in socially disadvantaged communities: tackling health inequality
A focus on the provision of Primary Care in hard to reach and marginalised communities. With this in mind, Communities of Practice are being established with Primary Care Networks working in the Deep End to work collaboratively, sharing best practice, piloting and evaluating new models of care.
Management of complex and long-term conditions
Research aimed at exploring ways to better deal with diagnostic uncertainty and multimorbidity in primary and community services. By enabling practices to better risk stratify, we hope to be able target those most in need of immediate intervention and signpost less risk associated patients to alternative holistic approaches, including building self-management skills. The increasing prevalence of Long Covid-19 in the community will also present an opportunity to pilot integrated and sustainable but mostly remote multidisciplinary models of care.
Research to explore 'what works for whom' evaluating and piloting models of social prescribing with a specific focus on better understanding those who fail to engage or who are hard to reach.
The NIHR ARC as a research collaborative provides an opportunity for clinicians from different sectors and geographies to come together to share best practice and work. By adopting a place-based approach, which values the importance of the community in providing sustainable support, we hope to enable people to transition out of the healthcare system and back into recovery and wellness.
Current Projects
Migrant Mental Health
Migrant Mental Health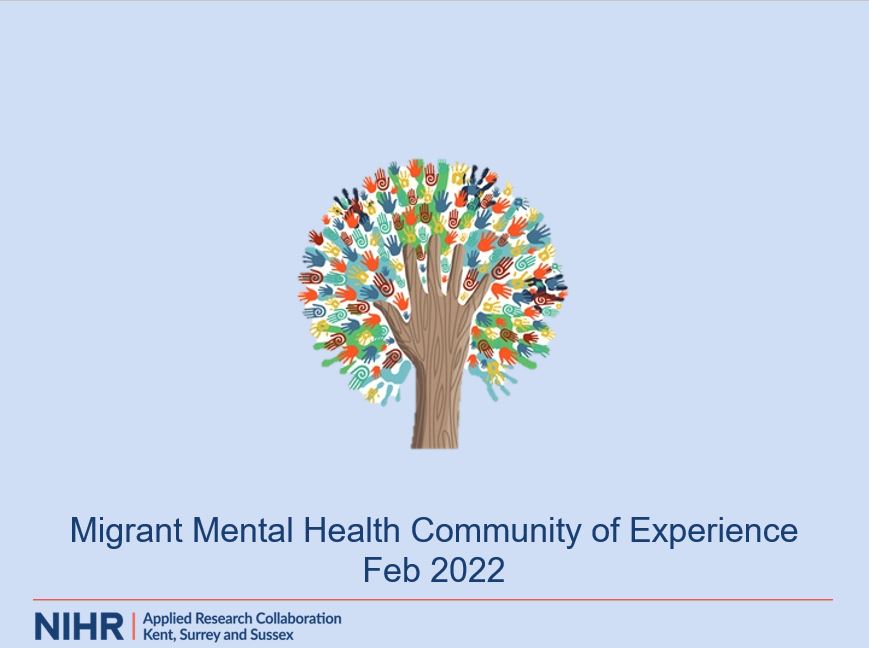 Dr. Leanne Bogen-Johnston, Post Doc within ARC KSS Starting Well Theme and Sarah Newman, a student from the University of Sussex, have undertaken a mapping exercise of emotional wellbeing and mental health services for unaccompanied asylum-seeking children (UASC) across Kent, Surrey and Sussex. The report provides a high-level overview of key demographics and highlights the support services available in Surrey, Kent and Medway, Brighton and Hove, West and East Sussex. This report should be used to help support and inform implementation and future research.
Unaccompanied Asylum Seeking Children Mapping Report 2022
Primary and Community Health Services Community Priority Setting with Public Members in Kent, Surrey, and Sussex
Primary and Community Health Services Community Priority Setting with Public Members in Kent, Surrey, and Sussex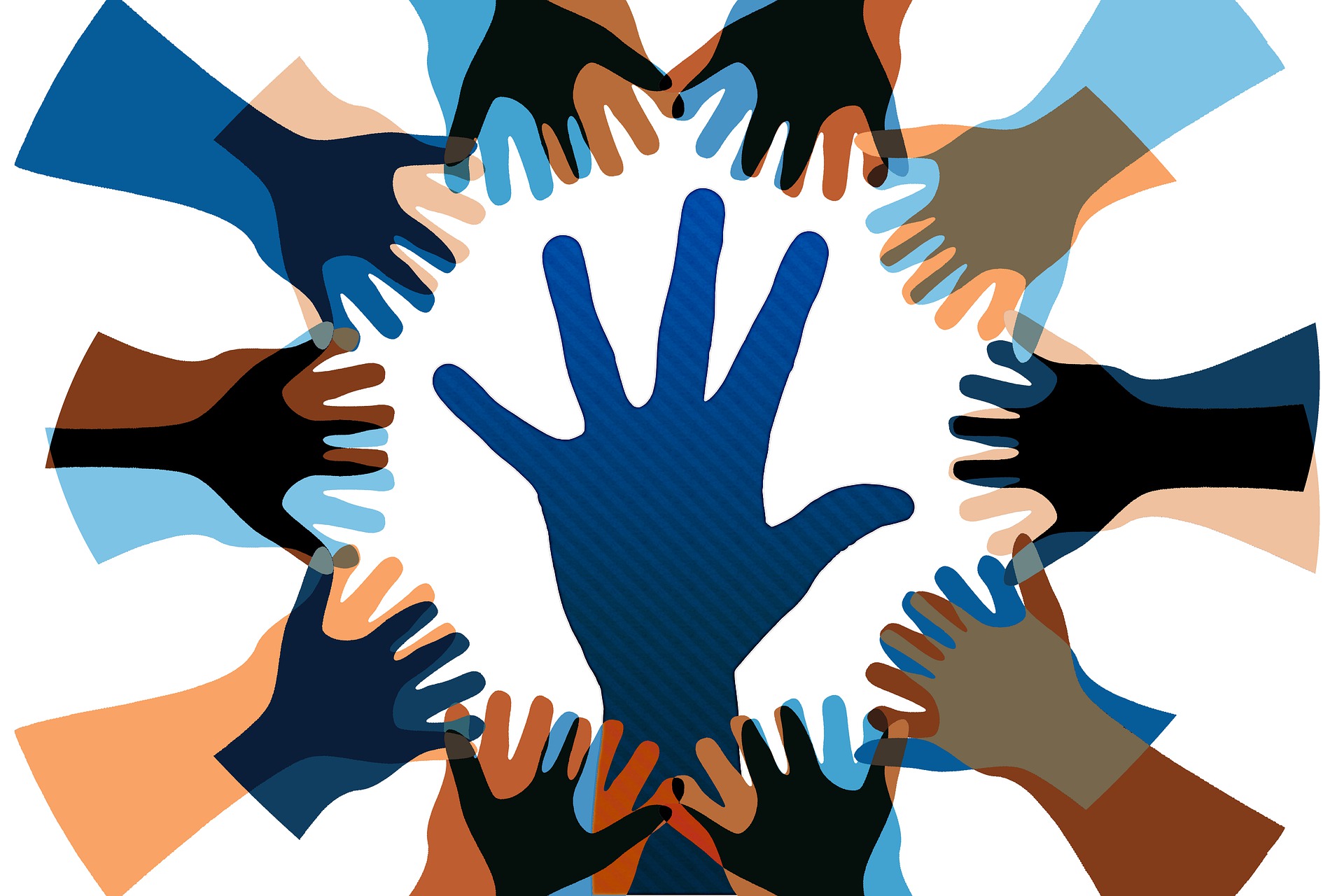 Applied Research Collaboration Kent, Surrey and Sussex (ARC KSS) conducted a Community Priority Setting exercise to capture the views of members of the public on the areas of need within primary and community health services working with Public Advisors as collaborators.
Captured in the Community Priority Setting report, ARC KSS intends to use these insights to guide future research, to strengthen funding bids, and encourage further collaboration to improve primary and community health services.
For more information please contact Deborah Ikhile.