One of the core aims of the National Institute for Health and Care Research (NIHR) Applied Research Collaboration Kent, Surrey and Sussex is to deliver 'real world' impact that will make a meaningful difference to people's lives through the research we fund and support
We also have a responsibility, as set out by the NIHR, to make sure that we are making the best use of our funding and have a duty to demonstrate progress in the difference we are making to the wider society.
This short animation brings the NIHR's impact vision to life: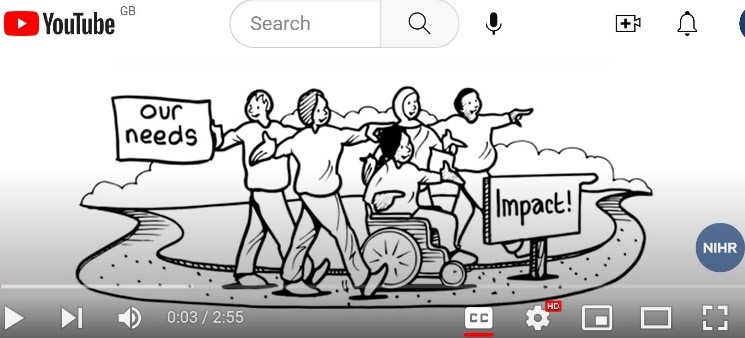 But what do we mean by impact and why is it so important?
Research impact goes far beyond its contribution to academic research. Instead, it is about creating real change in the real world. In the past, the assessment of research impact has all too often focused on academic outputs, such as the number of publications written, or conferences presented at. However, impact is now measured by indicators of change outside universities and research institutions, in the real world.
There are many types of impact, such as increasing knowledge and awareness to help people understand an issue better and creating better health outcomes, to influencing policy and economic impact, including contributing to cost savings.
Achieving impact can be very difficult and takes a lot of hard work and persistence. Impact can also be hard to measure; whereas the impact of some research can be seen immediately, in other cases it can take years before the full impact becomes clear.
Despite these difficulties and complexities, we are committed to conducting 'real world' research which has the potential to have positive impact at the local, regional, and national level on the health and wellbeing of individuals and communities.
Below, you can discover some of the ways in which the ARC KSS has achieved impact. These include some of the Rapid Research projects that were selected, in partnership with Sussex Partnership NHS Foundation Trust, in response to the COVID-19 pandemic - that have helped improve and bring about the necessary change to our health and social care services.