Page 1 of 2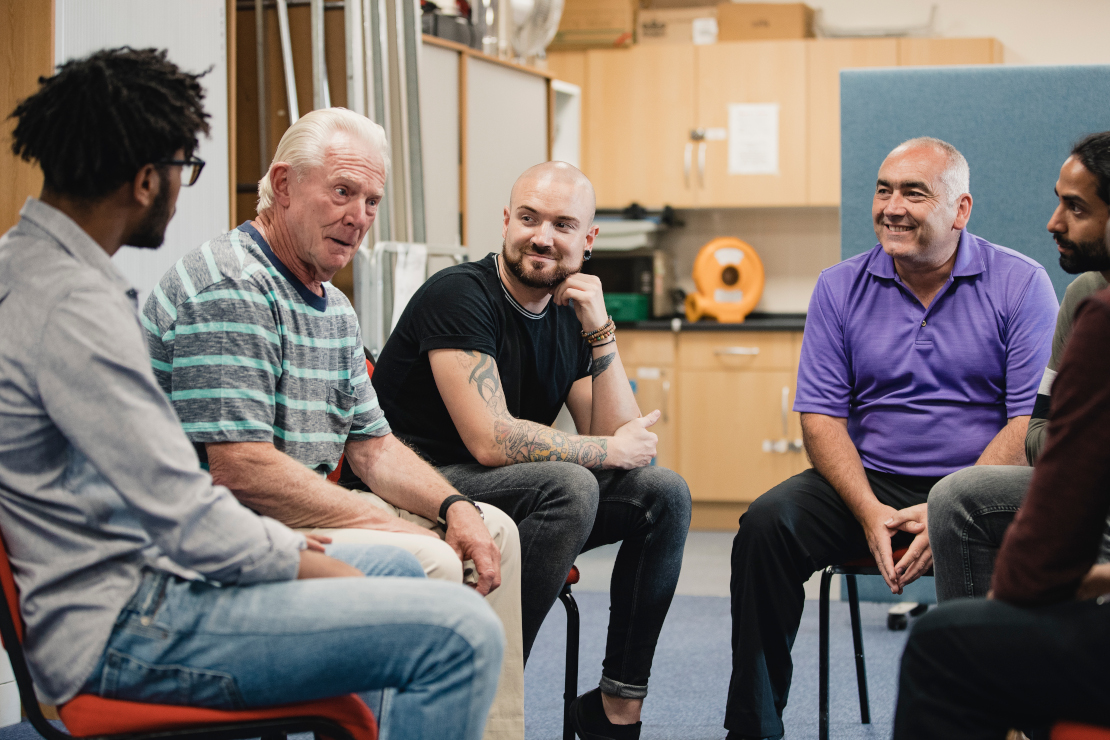 When using the term public we include patients, carers and people who use health and social care services, people with lived experience, people from organisations that represent people who use services or members of the public with an interest in research.
Involvement is defined as research carried out 'with' or 'by' members of the public rather than 'to', 'about' or 'for' them. Including
working with research funders to prioritise research
offering advice as members of a project steering group
commenting on and developing research materials
undertaking interviews with research participants.
Engagement is defined as providing the opportunity to share information about research, explore, debate and help shape research. It is by definition a two way process, involving interaction and listening, with the goal of generating mutual benefit.

What difference does public involvement and engagement make?
Democratic Principle
People who are affected by research have a right to have a say in what and how publicly funded research is undertaken.
Providing a different perspective
Even if you are an expert in your field, your knowledge and experience will be different to the experience of someone who is using the service or living with a health condition.
Making the research more relevant.
Suggesting ideas for new research areas
Ensuring research is focused on the public's interests and local need
Helping to reshape and clarify the research.
Improving the quality of the research by making sure that the:
language and content of information provided more appropriate and accessible
methods proposed for the study are acceptable and sensitive to the situations of potential research participants
research uses outcomes that are important to the public
increased participation in research, will help to include seldom heard groups.


Requirement of (NIHR) funding bodies
Several funding bodies, as well as research ethics committees ask grant applicants about their plans for public involvement with an expectation that if they are not involving members of the public in the research then they need to have thought through why they have made this decision and explain the reasons.
How is ARC KSS involving the public and communities?
We value the experience and expertise that the public can bring to research by making sure that our work is relevant, representative and responsive to our local population.
We have worked in partnership with members of the public to develop our vision and programme so far and wish to continue that work by ensuring public involvement is embedded in all the work that we do.
We use the UK Standards for Public Involvement as a framework to embed effective and innovative public so we can empower people to have a say in our health and social care research programme decisions. Going the Extra Mile emphasises the NIHR commitment to improving access to NHS research and increasing the diversity of our research community, something we aim to achieve at ARC KSS.
Our Public & Communities Involvement & Engagement Structure (PCIE) at ARC KSS
Each of our eight themes (four vertical and four cross cutting) have Public Advisors to work in partnership with theme leads, researchers and implementation leads on theme related activities with a remit to reach out to and work with the broader community.
Together these Public Advisors will form the ARC KSS Public and Community Group, where along with representative from Local Community Bodies, they will work together, be jointly supported and share practices.
There will be further opportunity to access public involvement from our community of public members via direct email, newsletters, website and mailing lists.
Three public advisors have been appointed to the ARC KSS Board offering a governance role for the ARC.
Public & Community Involvement and Engagement (PCIE) Strategy
As part of our commitment in delivering meaningful public and community involvement and engagement in our work, we have launched our first pdf PCIE strategy (391 KB) .
This follows our original submission to the National Institute for Health Research (NIHR), which covers a five-year period (October 2019 to October 2024) and outlines how ARC KSS will engage and involve local communities and the public in the applied health and social care research that we undertake.
If anyone has any questions or queries please email the This email address is being protected from spambots. You need JavaScript enabled to view it..
How can you get involved?
We are currently looking for Research Theme Public Advisors to join us. If you are interested in hearing more about these opportunities to get involved please join our distribution list so we can inform you when these come up by emailing: This email address is being protected from spambots. You need JavaScript enabled to view it. with your contact details and a brief summary of your interest.
From time to time we have opportunities for specific roles within the PCIE team including being a Public Advisor to the Board or a Theme Public Advisor and member of the Public & Community Group.
We are always keen to hear from members of the public, able to offer their own unique and personal insight and experience, who would like to be involved in ARC research in other ways such as:
reviewing applications for funding
offering a public perspective on potential project proposals or public communication materials, or
taking part in specific working parties or training programmes.

If you are interested in hearing more about these opportunities to get involved please join our distribution list so we can inform you when these come up by emailing: This email address is being protected from spambots. You need JavaScript enabled to view it. with your contact details and a brief summary of your interest.
For more information or an informal discussion please email the This email address is being protected from spambots. You need JavaScript enabled to view it. or call on 0300 304 1846.