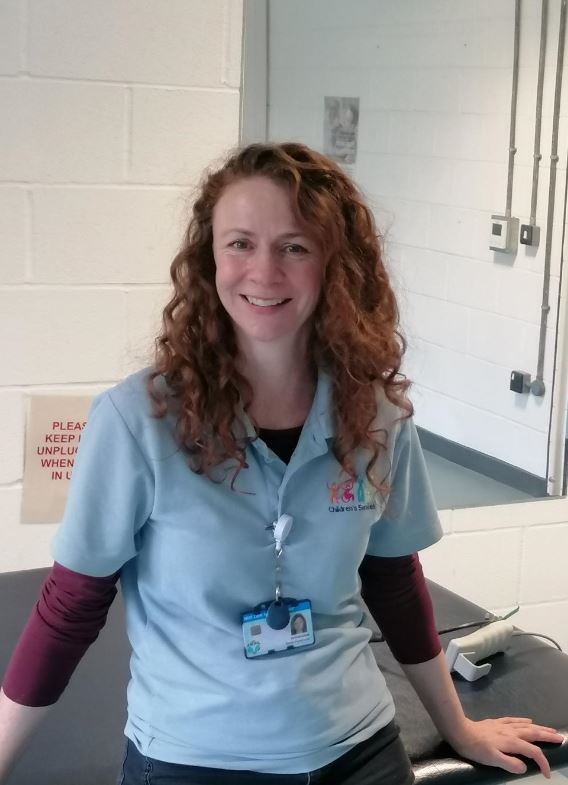 Stella Parkinson, Paediatric Occupational Therapist at East Kent Hospitals University NHS Foundation Trust, talks about the research she's been undertaking to improve primary school teacher's knowledge and understanding of handwriting readiness in their training as part of this year's National Institute for Health and Social Care (NIHR) Shape the Future campaign.
Stella's research project was funded through the Applied Research Collaboration Kent, Surrey and Sussex (ARC KSS), as part of a programme to help researchers, in clinical practice, to develop and strengthen their skills and support children and young people's mental health and wellbeing.
How long have you been in your role and what does it involve?

I have been in my role for 13 years. I work with children with a diagnosis of autism in two special resource provisions based in mainstream schools to support them with everyday activities, helping them to be as independent as possible.
What made you apply for funding at ARC KSS?
One of the main activities that children struggle with is handwriting and, over the years, it became apparent that teachers don't receive instruction in teaching handwriting when they do their training. To date, there is no research into this in UK and I wanted to change that.
How easy did you find the process?
The process to apply was really straightforward; the application form had clear and helpful instructions on how to complete.
What has this funding enabled you to do?
It has enabled me to carry out my study over 21 months, with my clinical hours backfilled. I am now halfway through my project which aims to establish a gap in teachers' knowledge on handwriting readiness from their training and identify ways to address this.
Do you think this has made an impact in your work? Who is at the receiving end of this research?
The project will highlight any gaps in teachers' knowledge from their training of how to identify handwriting readiness and look at ways to bridge this gap and thereby support children who may be delayed in their readiness to start writing.
It will also highlight the effectiveness of close working between health and education, and how this can be improved further.
What have been the highlights of the project?
I have had such positive feedback about the project, especially from teachers and children who I work with, all of whom have reported that it is much needed.
What have been the challenges?
Nothing really, I will let you know when I start writing it up though.
What kind of support did you get?
I am receiving incredible support from NIHR ARC KSS and my Trust. I have an NIHR mentor who I meet with regularly, and am involved with a trust-wide allied health professions research group which meets monthly.
What are your plans and ambitions for the future?
I would like to apply for the National Institute for Health and Care Research (NIHR) Doctoral Clinical and Practitioner Academic Fellowship (DCAF) in order to further my research in this area.
What advice would you give to someone looking to take part in research who has never done research before?
I would say go for it, especially if you are still in clinical practice. I think it is so important we have academics based in practice in the NHS to support and drive research projects from the 'ground-up', identifying gaps in evidence and to facilitate addressing this.
What qualities do you think you need to be a good researcher?
I think it helps to be interested in making a difference and to want to learn and keep developing.
Find out more about how you can add research to your career by visiting our website www.arc-kss.nihr.ac.uk.
Find out more the National Institute for Health and Social Care (NIHR) Shape the Future campaign here.