Current Opportunities for Researchers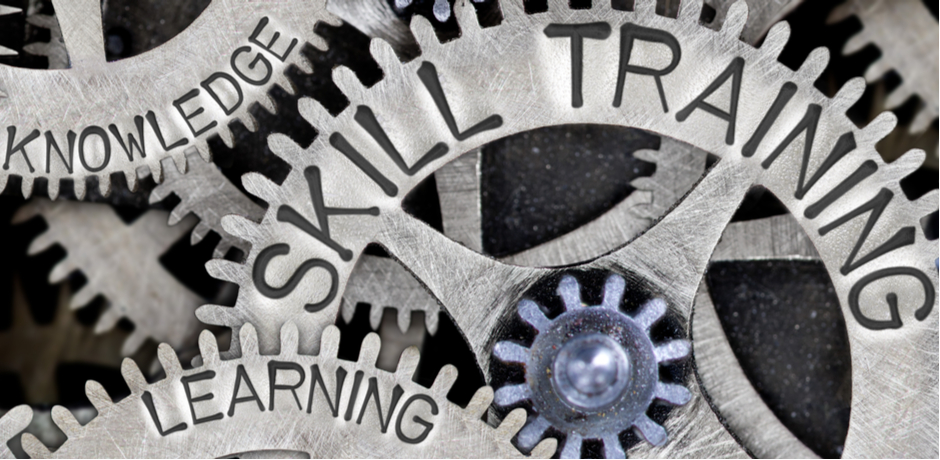 Supporting advanced education
ARC KSS works with other organisations to maximise opportunities for individuals to develop their research career through fellowships, supporting researchers to apply for NIHR opportunities and through funded PhD scholarships. You can find out more about the researchers undertaking a PhD or fellowship with the ARC KSS academy on our Staff page.
ARC KSS Fellowships and Scholarship Opportunities
Individual Development Awards
Springboard Awards: We are offering £5,000 over six months to provide dedicated time for research development activities for individuals employed by a health or social care organisation, including: social work, private or charity and public health. Closing date: Friday 16 September 2022 at 5pm.
Springboard Awards information
Springboard Award guidance notes
Application form
Investment in Future Leaders Awards (Round 3): This award aims to support individuals to develop research leadership skills through conducting a small scale applied health or social care project. Awards are for up to £20,000 each, for a maximum of 12 months. ARC KSS will fund a maximum of £15,000 with £5,000 co-funding from organisations involved in your project. We also have additional funding for up to six projects related to children and young people's mental health that align to our Starting Well theme and up to eight projects across all other themes. Closing date: Friday 30 September at 5pm.
Future Leaders information
Future Leaders guidance notes
Application form
Embedded Researchers in practice: Children and young people's mental health: We are inviting applications from individuals to conduct an applied health and/ or social care research project embedded in practice with a focus on children and young people's mental health and wellbeing and clear plans for using findings to benefit practice. Funding covers up to 21 months and must align with ARC KSS Starting Well: Children's Mental Health theme. Closing date: Wednesday 31 August 2002 at 5pm.
Embedded Researchers in Practice information
Embedded Researchers in Practice guidance notes
Application form
An Individual Development Awards Q & A webinar was held on 18th July 2022 - view the recording.
View awardees of previous rounds of the Individual Development Awards:- Round 3 - 2022, Round 2 - 2021, Round 1 - 2021
ARC KSS Mentorship Programme
Individual mentorship is available for all applied researchers within ARC KSS member organisations to support their research career. The aim of the ARC KSS Mentorship Programme is to:-
Provide inclusive opportunities to support the development of academics, health professionals and social care or social work professionals pursuing an applied research career trajectory and have a positive impact on people's career aspirations.

To develop an increased number of applied researchers across health and social care settings and to develop the research leaders of the future.

To support the sharing of expertise and skills that showcase the key contribution research can make to enhancing quality evidence-based care and the patient/client experience.
For further details regarding the scheme and how to sign up to become a mentor or mentee please see our Q&A's here.
Developing Research Careers Group
We are keen to make sure we have input from researchers who are currently building their health or social care research careers to ensure we can build support and events that will truly help people progress in their aspirations. Our Developing Research Careers Group supports our capacity building activities. We host networking events a few times a year so the group can share their work and challenges. If you would like to join this group please complete the sign-up form.
Good Lives Research Network
We want to connect people who are interested in doing research about living with a learning disability. This includes people with learning disabilities, family groups, self-advocacy groups, charities, carers, professionals and academic researchers in Kent, Surrey and Sussex. If this is you join the network or be added to the Good Lives Research website by completing the sign-up form . We believe that if we can make these connections, we can make sure that the research we do really does make a difference to people's lives. Click on this link to access the network homepage.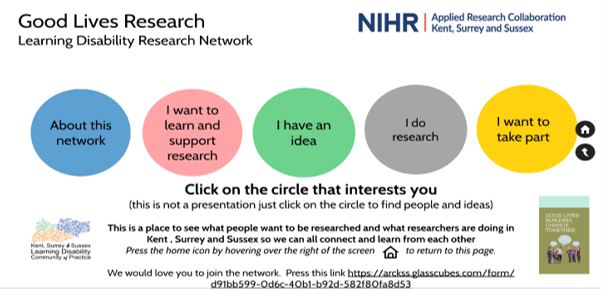 ARC KSS Academy Newsletter
Sign up to receive our newsletter which features researcher development information, events, features, blogs and more. View May 2022 issue.
Funding Opportunities
You can find a list of funders relevant to ARC on the Academy hub – browse list of funders here
We want to hear from you
Tell us how ARC KSS can support your learning and development needs relevant to applied research and how we can support applied research activity to inform practice and service transformation. You can get in touch by emailing us at This email address is being protected from spambots. You need JavaScript enabled to view it. or follow us on twitter @ARC_KSS